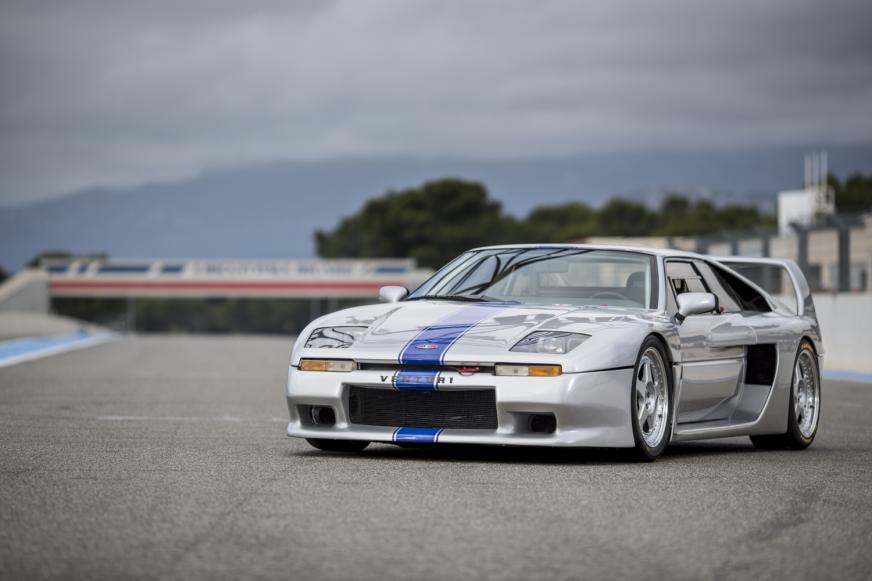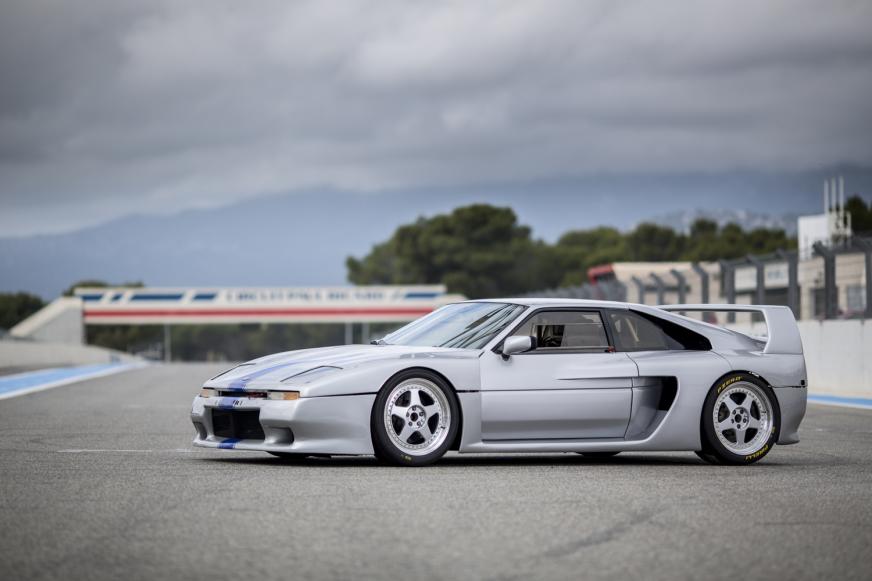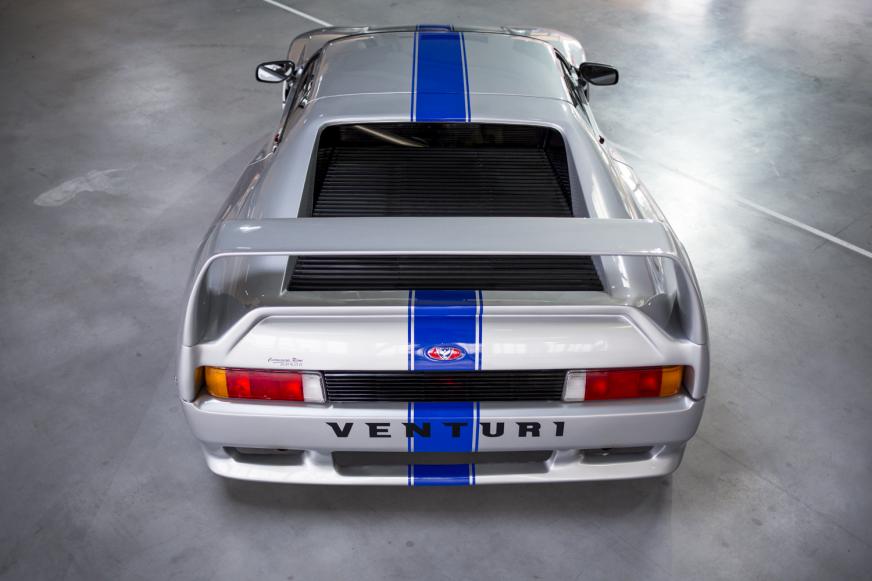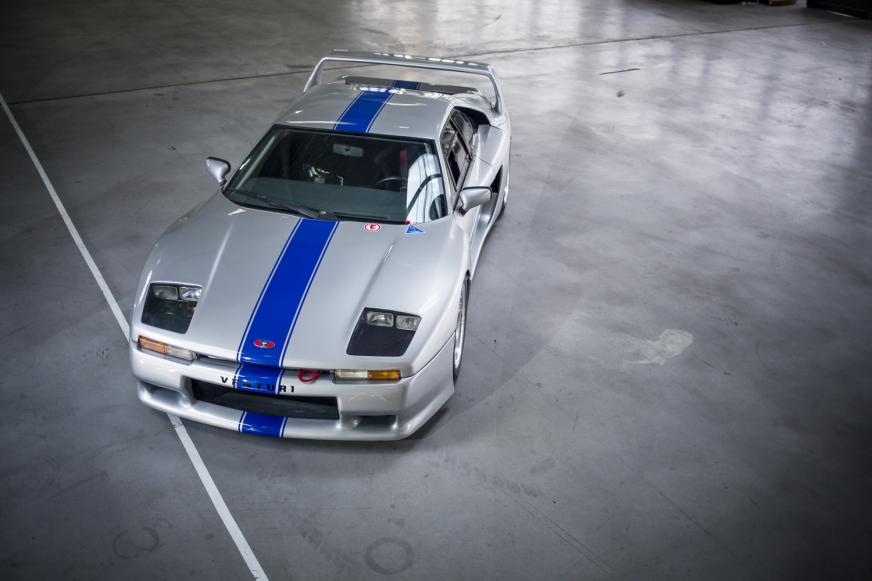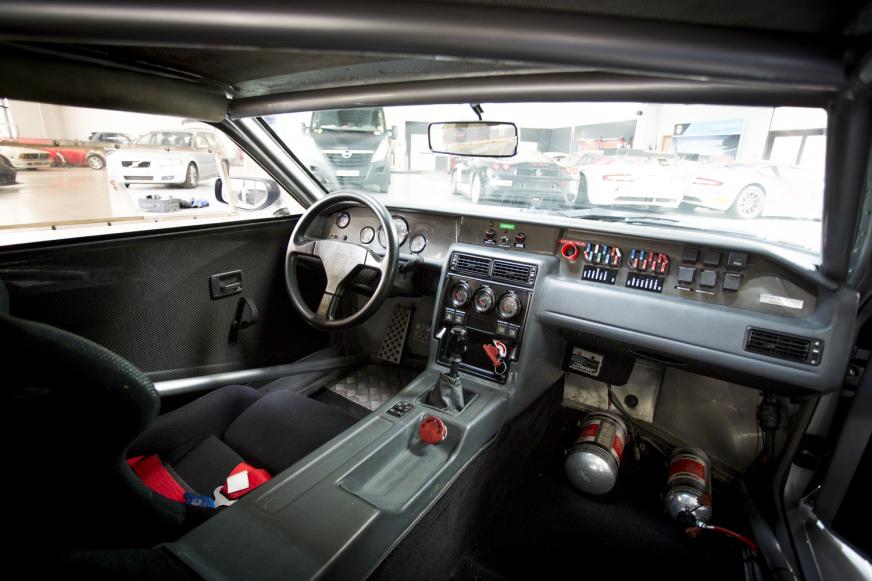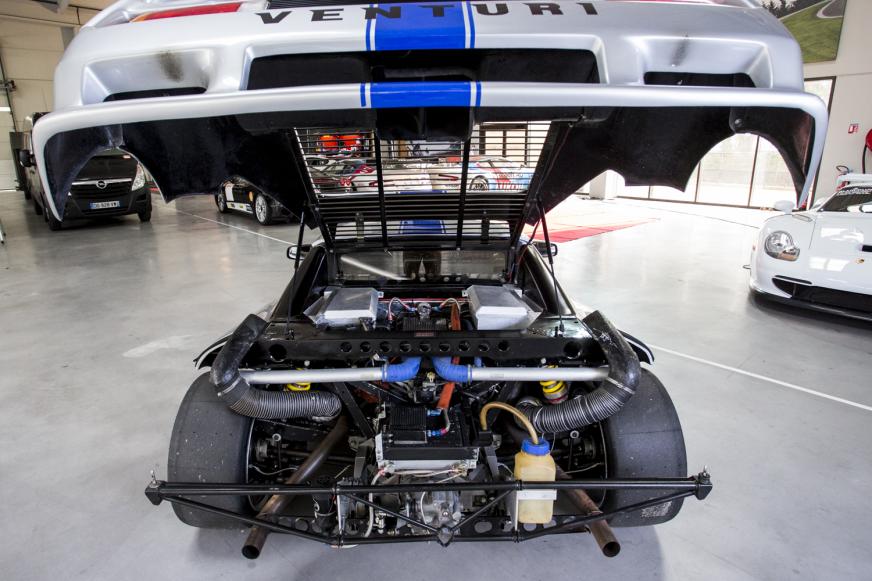 Year : 1992
Color : Silver
Price : 165 000 €
FEATURES
1992 - VENTURI 400 TROPHY, chassis n° 0051 over 73, competed in the Gentlemen Drivers Trophy in 1992,1993 and 1994 and in the 1995 Philippe Charriol Supersports Trophy, driven by the Belgian Eric de Doncker, who finished fifth in the Group C category in the 1993 season..
The Car was originally painted in the blue livery of its sponsor, ATP, with the Belgian flag emblazoned on the roof, but its paint-scheme evolved in the course of the sea­sons to become light grey with a blue stripe. Whether at Spa-Francorchamps, Nogaro, Paul Ricard, Pau, Dijon, Magny-Cours or in the race preceding the Le Mans 24 Hour race, chassis n°0051 was always towards the front of the fray and showed itself to be very competitive.
From 1996 onwards, the car continued to be used in private sessions on race tracks and was then sold in Belgium after being comprehensively overhauled by Alvan Engineering, the official Belgian Venturi importer.
Early 2000, the car is seen in several Belcar races, before getting perfectly restored to original in 2016 by SRO Race Centre in Le castellet.
COMMENTS
This car underwent a total restoration, which includes a complete bodywork refinish, the replacement of the following: windscreen, Garrett turbos, front and rear lights, Lexan windows, headlight glass, fuel boost pump and high pressure fuel pump.
The engine has been overhauled and the shock absorbers recon­ditioned. Several modifications were made to the original specification: reinforced hub-carriers, Unibal suspension wishbones, oil pump, gauge and radiator for the gearbox.

Rarely available in such a condition, this car is eligible to most of the GT Classic Championships such as GT Classic BPR Revival or the 90's GT Legends (Paul Ricard, Silver­stone Classic and Algarve Classic Festival)

73 units total
High level of restoration
Eligible for Historic GT
Chassis number: VK8 CHL 611 92 CE 0051
Engine: V6 3L twin-turbo
Output: 400 ch
Weight : 1070kg
Contact